MICHAEL JOSEPH JACKSON DIED 5 YEARS AGO
Overprint of the colour imperforate edition of the souvenir sheet In memoriam Michael Joseph Jackson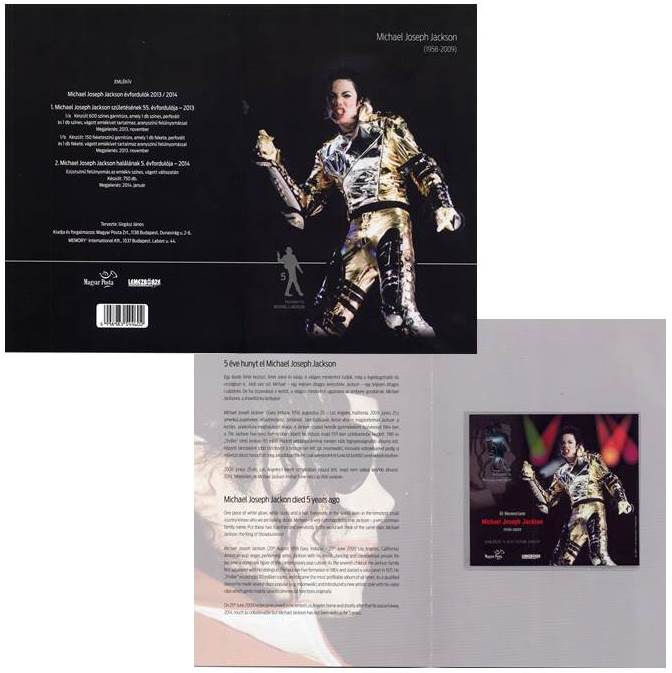 To mark the 5th anniversary of the death of Michael Jackson, Magyar Posta and Lemezbörze,…plusz magazine have issued a limited number of the souvenir sheet "In Memoriam Michael Joseph Jackson" jointly issued in 2009 with a silver-coloured overprint on the front. The exclusive souvenir card which includes the souvenir sheet was designed by János Girgász and has accompanying text in Hungarian and English. The souvenir sheet is available at selected post offices and Filaposta in Hungary from 6 January, but may also be purchased from Magyar Posta's online store.
JACKSON5 COLOUR Folder
Order code: 4104787
Contains 1 colour imperforate overprint souvenir sheet
Number of copies: 750
Selling price: HUF 3,000
The souvenir sheet may not be used to pay for postage.