150 years of the Royal Hungarian Mail Train Service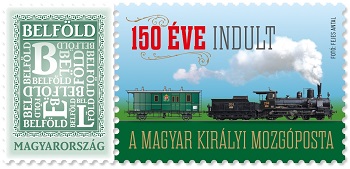 Mail Train Service existed between 1868 and 2004 in Hungary. On these trains parcels were delivered and mails processed during the travel as well as- to a restricted extent- picked up and delivered.
One or two railway carriages were attached to the Mail Train where it was possible to travel far away during the night for the price of a normal rate railway ticket. Those who could not reach the last train to their destination for some reason, were happy to resort this great opportunity.